16.10.2006
Qualified for the master round!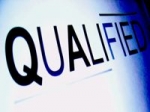 Voici une nouvelle toute chaude qui sort du four! En effet nous venons d'apprendre que le dossier de REEL est retenu pour le fameux concours MobileACT orangemusic.ch. Il fallait envoyer une bio complèete, 3 chansons originales, 1 video originale et nous avons donc reçu la confirmation que nous participerons à la grande sélection! Bien sûr vous cher(e)s fans vous avez encore votre mot à dire! Il suffit de voter pour nous à fond pour que toutes les chances soient de notre côté!
Here is some hot news just out of the oven! Indeed we received the official email annoucing that the band's file has been accepted for the now famous MobileACT orangemusic.ch contest. We had to deliver a full bio, 3 original songs, 1 original video and that has been confirmed to us. We can take part at the official casting. Of course you dear fans have still your word to say by voting for us! by now you know how and thank you for giving the band its chance!
REEL WEB