13.09.2006
Captain BENE Sparrow's Treasure Hunt!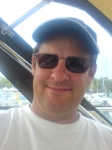 Aujourd'hui notre Captain BENE "Sparrow" vous annonce la chose suivante:
" Chers ami(e)s qui nous suivez depuis des mois maintenant, vous avez pu découvrir le groupe et sa musique! Sur plusieurs sites vous pouvez trouver des chansons de l'album Lithium, gratuitement au téléchargement! Rassemblez toutes ces chansons et écrivez nous à l'adresse email du groupe! Nous vous offrirons le CD Lithium!! Bonne chasse au REEL tresor! Mais n'oubliez pas minuit et ses 12 coups! ..."
Donc rien de plus simple tout en consultant le site du groupe vous trouverez les divers sites à visiter et à réunir les chansons offertes! Ensuite écrivez nous et nous vous offrirons le CD Lithium! Simple non? Donc à vos marques, prêt, départ!
REEL WEB
Today our Captain BENE "Sparrow" has an annoucement to make:
"Dear friends and dear people that follow us since day one! You had the chance to discover the band and the music! As you know we are now on many different websites where you can songs from the Lithium CD free of charge. Well here is the challenge find them by searching the band's website and getback to us with the list of songs that are free of the web. by writing us you will win a Lithium CD! So good hunt for the REEL treasure! But do not forget the Midnight rule!!!! ..."
So it is simple really, get the songs from the web, write us and get a Lithium CD free! So take your chance! Get ready, go! Good search!
REEL WEB