12.09.2006
Cleaning up!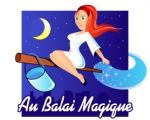 Comme vous pouvez le constater le site connait en ce moment quelques changements vous permettant une meilleure lecture de ce dernier mais surtout un accès simplifié à toutes les informations que vous souhaiteriez avoir sur le groupe, la musique etc ...
Donc le face lifting est fait et d'autres modifications suivront! Nous attendons vos commentaires avec impatience!
REEL WEB
As you might have realized we are doing some changes to help you have a better understanding of the web site and also get access to the infos much more faster. All you wish to know about the band, the music, all will be simplified!
Face lifting is in progress and more is to come! We hope to have your comments and expecting them!
REEL WEB