19.11.2005
Action swiss music & REEL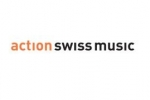 Un autre grand pas pour le groupe en devenant membre de action swiss music!
Cet organisme faisant partie de la Suisa est un autre outil extraordinaire permettant au groupe de s'y retrouver dans cette jungle musicale. Il est surtout là pour soutenir les artistes indépendants! Un excellent référencement pour le groupe qui cherche justement à se faire connaitre par les bons moyens existants dans le marché Suisse mais aussi au niveau international!
Another major step for the band as being a full time member of action swiss music!
This organization, part of Suisa, is a great tool for all independent artists to survive in the music jungle! The main focus of the organization is to give great answers to many questions that artists might have!
For the band another great affiliation allowing them to get known through good & solid channels in the swiss market & international!
REEL WEB