27.09.2005
Shadow Man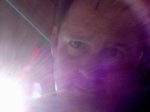 Hier fut une grande journée de travail sur le fameux livret et la version définitive de la pochette pour l'album "Lithium". Un travail long et fastidieux mais qui sera à la hauteur de nos espérances.
The artwork of the album is going straight forward. Also the booklet comes into its final stage of preparation before the final choice that will be made soon! It is a long process with some difficulties especially in the decision making process!
Les informations suivent dès que possible! Ceci est une période où le travail en coulisses foisonne vitesse TGV et comme nous sommes dans la dernière ligne droite tout se précipite maintenant pour vous donner le meilleur album possible!
Infos will info right here! As you might know everything comes now at the same time. It is like a hurdle race entering the last straight line in order to produce the best album possible!
REEL WEB