27.03.2014
" The Monstroso Suite" disponible sur tous les sites de téléchargements worldwide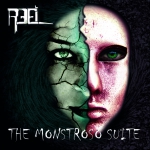 Bonjour tout le monde!
Nous venons de recevoir la confirmation que le "Monstroso Suite", EP de 4 chansons des sessions Mnstroso, est maintenant disponible sur tous les sites de téléchargements et cela worldwide.
L'année 2014 commence fort avec de la REEL music nouveau crû :-)
REEL WEB
Hello to you all!
We just received confirmation that the "Montroso Suite" , EP of 4 new songs from the Monstroso Sessions, is now available for digital download wordlwide.
A good start into 2014 with some new REEL music :-)
REEL WEB