22.01.2013
Happy REEL ... land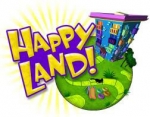 Bonjour tout le monde,
Tout d'abord bonne année 2013 à tous qui suivent le groupe depuis de si longues années. En effet 2013 sera une grande année car tout est prêt pour être dévoilé prochainement. Aussi BENE (45) a fêté son anniversaire et l'excitation est grandissante en coulisses.
L'album est prêt et sortira début mars 2013. Pour soutenir l'album, le groupe sortira un single "Killing Tuesday" qui sera disponible prochainement en digital download sur toutes les plateformes digitales musicales.
une année de REEL music s'annonce :-)
REEL WEB
Hello to you all,
First of all happy new year 2013 to you all who are following the band for all those years. Indeed 2013 will be a great one as all is ready and soon to be revealed. Also BENE (45) celebrated his birthday and is fully excited about what is happening backstage.
The album is ready and will be available as march 2013. To suport the album the band will release a single "Killing Tuesday" which will be available in digital format within the next weeks on all digital platforms.
A REEL music it will be :-)
REEL WEB