04.04.2012
the 13th ...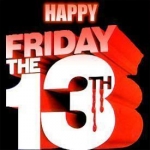 Bonjour tout le monde!
Encore un peu de retard pour la sortie de l'album. Le mastering aura lieu le vendredi 13 en espérant pas de nouvelles surprises :-)
Les nouvelles suivent!
REEL WEB
Hello to you all!
Some additional delay about the release of the album as the mastering will now take paly on friday the 13th. Hope no extra suprises :-)
More news to follow!
REEL WEB