28.02.2012
The wait soon to be over ...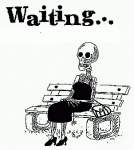 Bonjour tout le monde!
L'attente touche à sa fin. En effet le nouvel album sera mastérisé cette semaine encore.
Ce que nous pouvons informer est que le groupe aura un nouveau single qui sera dévoilé très prochainement.
encore un peu de patience, le grand final approche :-)
REEL WEB
Hello to you all!
The wait is soon to be over. Indeed the new album is beeing mastered this week.
Also what can be said is that th eband is launch a new single very soon to promot the new album.
So more news to come and still some patience before the grand finale :-)
REEL WEB