21.01.2011
REEL & Mobiles ...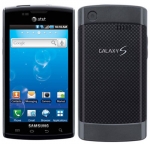 Bonjour tout le monde,
Vous avez la possibilité de suivre reelmusic.ch sous une nouvelle forme adaptée pour les smartphones. Il vous suffit de cliquer le lien ci-dessous et de le mémoriser ensuite. Comme cela REEL vous suivra partout sur vos smartphones.
REEL WEB
reel mobile link: http://www.reelmusic.ch/apps/m
Hello to you all,
So now you can also enjoy reelmusic.ch in its new mobile form for smartphones. All you need to do is to click on the dedicated link and update your smartphone with the bookmark and have REEL everywhere you go!
REEL WEB