24.02.2010
Next steps ....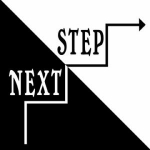 Bonjour tout le monde!
Alors voici les dernières news du studio! Chaque musicien a terminé ses pistes de base pour chaque morceau. le groupe prend un peu de recul en profitant d'écouter toutes les bandes enregistrées pour apporter les petites corrections avant d'attaquer une nouvelle phase d'enregistrement prévu début du mois de mars 2010.
Plus d'infos très prochainement :-)!
Hello to you all!
Here are the latest news from the studio! Each band member has now recorded his basic tracks for each potential song. The band is taking now some time to listen to what has been recorded and bring the first little changes before going forward with the next step of recording which will take place during the month of March 2010.
More news to come :-) !
REEL WEB