« 2009-01 | Page d'accueil | 2009-03 »

19.02.2009
REEL on Lastfm.fr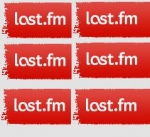 Bonjour tout le monde!
Grâce à nos partenaires de distributions de musique en ligne, REEL est maintenant en vente sur le fameux site lastfm.fr! Ce qui est bien sûr pour le groupe est une nouvelle fenêtre tant le site lastfm.fr est visité. Alors faites un petit tour et cherchez REEL :-)
REEL WEB
Hello to you all!
Thanks to our commercial partners for selling digital online music, REEL is now available for sale on the great site lastfm.fr! Indeed for the band it is a new window of visibility on lastfm.fr which of course is a very well known and visited website. So go there and check REEL out!
REEL WEB
10.02.2009
REEL on Restorm.com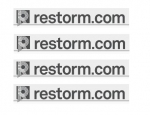 Bonjour tout le monde!
Petite news du jour est la suivante :-)
REEL se trouve sur le site de Restorm.com , une fenêtre web musicale sur l'Allemagne! Profitez de venir visiter le site de groupe!
REEL WEB
Hello to you all!
Small info today for you :-)
REEL will be on the Restorm.com website, a musical website dedicated to Germany. Check it out!
REEL WEB
06.02.2009
REEL music in the making!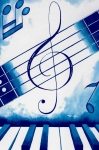 Bonjour tout le monde!
Après quelques semaines de pause, tous les membres du groupe se sont retrouvés au studio pour discuter des nouvelles compositions et préparer le futur du groupe. En effet beaucoup de possibilités existent mais il faut mettre en pratique tout ça. En tout cas beaucoup de travail en attente pour les garçons!
Plus de news prochainement :-)
REEL WEB
Hello to you all!
After a few weeks of resting, the members of the band were back in the studio to discuss the new musical stuff that have been written and prepare the future. So many new possibilities which need to be concentrated on and make some of them happen. Indeed a lot of work for the boys!
More news very soon! :-)
REEL WEB