19.02.2009
REEL on Lastfm.fr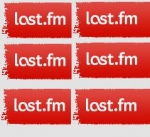 Bonjour tout le monde!
Grâce à nos partenaires de distributions de musique en ligne, REEL est maintenant en vente sur le fameux site lastfm.fr! Ce qui est bien sûr pour le groupe est une nouvelle fenêtre tant le site lastfm.fr est visité. Alors faites un petit tour et cherchez REEL :-)
REEL WEB
Hello to you all!
Thanks to our commercial partners for selling digital online music, REEL is now available for sale on the great site lastfm.fr! Indeed for the band it is a new window of visibility on lastfm.fr which of course is a very well known and visited website. So go there and check REEL out!
REEL WEB