21.04.2008
Whole Lotta Reelin' going on :-)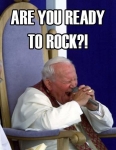 Bonjour à toutes et à tous,
Les dernières répétitions se sont tranformés en véritable concerts. En effet grâce à la dynamique de tous les musiciens et des personnes présentent au studio les dernières répétitions se sont transformées en full live intense and un son gros comme ça. Ambiance rock à fond! en même temps le groupe intégre de nouvelles chansons pour le répoertoir live et se prépare pour la finale régionale zicmeup.com 2008. Donc beaucoup de travail mais surtout un vrai challenge en ce moment!
REEL WEB
Hello to you all!
Well the last rehearsals of the band turned into true live performancs. Indeed thanks to the energy available and the different people being around the studio the rehearsals became true live performances bringing the best out of the band. A supe heavy big fat sound that nailed all to the wall. The band is working the new songs to integrate them in the playlist and of course working also for the regional final that will take place in Lyon for the zicmeup.com 2008 tour. A lot of work is going on and all is rocking!
REEL WEB