24.12.2007
A REEL Christmas to you all!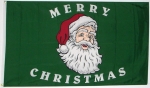 Bonjour à toutes et à tous!
Tout le monde au sein de REEL vous souhaite un excellent noël et de superbes fêtes 2007!
Que du bonheur pour vous tous!
REEL WEB
Hello to you all!
All at REEL wishes you a merry christmas and a great holiday season 2007!
We wish you only the very best!
REEL WEB