18.12.2007
Votes open for REEL on zicmeup.com!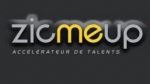 Bonjour à toutes et à tous!
Les votes sont ouverts pour REEL et le concours zicmeup 2008. Nous comptons sur vous pour qualifier REEL pour la phase finale qui aura lieu à Divonnes-les-bains le 31 mars 2008. cliquez sur le lien et chercher le groupe puis votez en fonction de votre envie, aussi souvent que possible! Votez et merci!
REEL WEB
Hello to you all!
The votes for REEL are now open taking part of the zicmeup.com 2008 contest. We fully count on you all to help us qualify REEL for the final phase that will take place on March 31st, 2008 in Divonne-les-bains. click on the link and find the band on the webpage and vote as much and often as you want! Thanks and vote for us!
REEL WEB