14.11.2007
Never Stop ...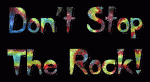 Bonjour à tous,

Petite note aujourd'hui! Tout en attendant la confirmation de la plus part des magasins online que le nouvel album est bien dessus et accessible à tout le monde, le local de répéte retrouve son activité. En effet Bene profite de travailler sur de nouvelles idées qui devront se concrétiser en quelques nouvelles chansons. Ce qui est bien sûr toujours un plaisir d'avoir le temps de composer, de travailler, de trouver de nouvelles idées et bien sûr d'élargir l'horizon musical du groupe!
Bientôt plus de news sur ce qui se passe dans le local de BENE ...
REEL WEB
Hello to you all,
Small note today! As we are all waiting about confirmation for new online stores about the sales of the new album being available for as many people as possible, BENE's pit reopened for some guitar sessions. Indeed BENE is working on some new ideas that might turn into something really rocking. It is always great to have th time being able to play, write and go even deeper in musical ideas to broaden the band's musical potential.
Soon more news about what is going on in BENE's pit!
REEL WEB