09.11.2007
Dominion on Itunes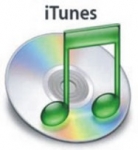 Bonjour tout le monde!
Une nouvelle grande news vient de tomber! En effet l'album Dominion est maintenant en vente sur iTunes. Vérifiez selon votre pays ou zone si c'est bien le cas et profitez de passer voir le site de REEL sur iTunes pour écoutez, commentez et bien sûr téléchargez l'album Dominion. Nous en sommes fiers!
REEL WEB
Hello to you all!
We have a new great news for you that just came in! Indeed the album Dominion will be on sale on iTunes. Please check out your country or zone to see if the album is on it and check out REEL on iTunes to listen, comment and of course download the album Dominion. We are proud!
REEL WEB