29.09.2007
#4 Don't You Stop Me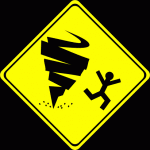 Bonjour tout le monde!
La chanson présentée du jour est "Don't You Stop Me"
Une chanson rock rapide avec une refrain accrocheur. Elle parle de réussite dans le domaine de la musique mais aussi au sens large de toute réussite possible dans tous les domaines. Simplement ne laissez jamais vous faire arrêter!
REEL WEB
Lyrics: DON'T YOU STOP ME.pdf
Hello to you all!
The song of the day is "Dont't You Stop Me"
A fast rocking song with a good beat and a catchy chorus. Talks about making it as a musician, becoming a rockstar but in the greater sense could apply to all achievements in life in all areas. If you believe go and do not let anybody stop you!
REEL WEB