28.09.2007
#3 "Turning Circles"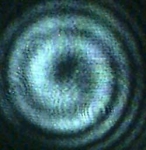 Bonjour à toutes et à tous,
Nous vous présentons une nouvelle chanson: "Turning Circles"
Une solide chanson au tempo rock avec quelques sons délirants qui collent parfaitement au thème de la chanson qui parle d'états fous, d'états seconds quand on est plus vraiment soi-même ou qu'on ne sait plus qui on est vraiment! Tout un sujet! Voici sample et paroles!
REEL WEB
"Turning Circles":


Lyrics: TURNING CIRCLES.pdf
Hello to you all!
We would like to present to you the next song: "Turning Circles"
A solid rock song with a good tempo powered with some strange sounds used that fit perfectly the theme of the song that speaks of reel states, of second states that you do feel sometimes not knowing who you are anymore! A full subject and here words and a music sample!
REEL WEB