13.09.2007
Mastering Dominion!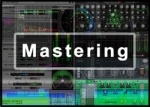 Bonjour à tous!
Le long chemin se termine aujourd'hui car le groupe mastérise son album Dominion aujour'dhui! Un grand moment dans cette aventure musicale avec la naissance de ce 2ème album qui est pleines de surprises et qui montre le groupe sous un tout nouveau jour! Le pari est réussi et Dominion sera un digne successeur à Lithium!
Le mastering sera sous la responsabilité de Glenn Miller du fameux Greenwood studios! IL avait déjà fait un travail remarquable sur le 1er album! La confiance est maintenue!
REEL WEB
Hello to you all!
The long road stops today as the band is mastering its new album Dominion! A great moment is this musical adventure with the birth of #2 which will hold many surprises and you will be able to discover the band under a new light. That bet is won and Dominion is a true follow up to Lithium!
The Mastering will be under the responsability of Glenn Miller of the famous Greenwood Studios! He already did a very good job on the first one so the band fully trusts him!
REEL WEB