24.06.2007
Payplay.fm sales REEL!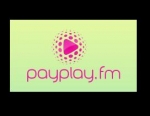 Voici un site qui vend l'album du groupe en format mp3/wma sans drm et rend donc téléchargements et utilisation plus facile. Ce site est payplay.fm!
En plus tout cela à un prix totalement imbattable! Donc voici une nouvelle occasion pour vous d'acquérir la musique de REEL de l'album Lithium chanson par chanson ou tout l'album à un super rocking price!
REEL WEB
So here is the info about a new site that sells the album of the band in mp3/wma formats without drm. So it is easier to download and to use on your musical supports. The site is payplay.fm!
And of course the price can not be beaten so for you another true great opportunity to buy REEL's music of the album Lithium song by song or the entire album itself! What a rocking price!
REEL WEB