16.05.2007
Working ...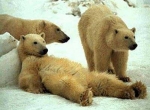 Malgré toute l'actualité le groupe continue de travailler sur les nouvelles chansons pour le nouvel album. Le travail avance bien. Par rapport à l'album précédent il y a quelques évolutions très intéressantes!
En tout cas la route est traçée et le tout prend superbement forme! Vous ne serez pas déçu(e)s :-)
REEL WEB
Even with al that is going on the band continues to work on the songs for the new album which is going on quite well. Some differences between the last one and this one as the studio did some changes!
Anyway the road is taken and all is coming together with a supber approach! You will not be disappointed! :-)
REEL WEB