17.04.2007
What's new on reelmusic.ch?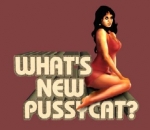 Alors qu'il a t-il de neuf sur reelmusic.ch?
Comme vous avez pu le lire hier, le mixage des chansons du nouvel album a commencé. Sinon nous avons rajouté quelques albums photos! En voici le descriptif!
REEL clothing: Les premiers t-shirts de REEL sont prêts et disponibles! Cela fut un grand moment que de porter le t-shirt de son propre groupe!
Urban Art: les murs de la salle où on a tournée le clip video sont remplis de graphitis urbains. Voici quelques exemples de cet art si controversé.
Make up!: Quelques photos de la séance de maquillage pour les besoins du tournage
Making a video!: Toutes les photos de la mise en place de la salle où le clip fut tourné.
Beaucoup de photos de tous les membres du groupe à découvrir sous d'autrea angles et horizons!
Sinon la vidéo est terminée et sera online d'ici peu pour vous!
Le concert du 28 avril 2007 à la case-à-chocs à Neuchâtel se prépare et donc venez nombreux, cela sera grand! Nous avons besoin de vous sur place pour faire de la noise!
REEL WEB
So what's new on reelmusic.ch?
As you have read yesterday the mix of the songs for the new album has started. We also have added some new photos albums!
REEL clothing: The first t-shirt of the band. It is great to wear the t-shkrt of your own band! What a feeling!
Urban Art: The walls of the hall used to shoot the video is full of urban graphitis. So here some examples of that controversial art!
Make up!: Some pics from the make up session before shooting the video
Making a video!: All the pics of the shooting day of the video.
So many new pics of all the band members for you to discover and hopefully enjoy!
The video is now fully finisehd and ready to be put online for you!
The concert of April 28th 2007 at the case-à-chocs in Neuchâtel is ready and it is going to be great! So come in numbers! We need you all there to make some real noise!
REEL WEB