23.03.2007
What a week!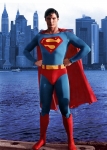 Quelle p.... de superbe de b.... de ch.. de tonnerre de nom de d... de semaine que cela fut! WOW!
De quoi se sentir comme supeman avec une paire de "cojones" digne du nom!
Entre les prises vocales pour la préparation du prochain et les répétitions qui furent plus que décoiffantes, cela fut une semaine extra! Comme on les aime!
Vous avez de quoi voir puisque plusieurs albums de photos sont à disposiiton pour votre et unique plaisir! Pour ce qui est de l'audio ... Il ne vous reste qu'â être présent pour le live du 28.04! Cela sera sonore! Vous pouvez compter sur tout le groupe :-)
REEL WEB
What a f...... great week it has been! WOW!
Just feels like being superman with a big pair of "cojones"!
between vocals sessions for the songs of the new album and rehearsals which were just bombastic, what a week! We love it like this!
We provided you with many photo albums for your eyes only and your own pleasure! Regarding the audio ... well you have no choice be there on the 28.04 for the live concert! It will be sonic! You can count on the band :-)
REEL WEB