20.02.2007
Some results ...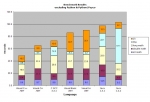 Revenons quelques instants sur le fameux Caprices New Talent Tour car nous avons les résultats qui sont maintenant définitifs!
Pour le groupe a pu récolté pas moins de 1571 votes pour terminer 6ème au classement général et 2ème pour l'Hacienda Sonic de Sierre.
Merci à toutes et à tous pour ce superbe résultat!
Tristement cela est insuffisant pour continuer l'aventure mais tout le monde au sein de REEL vous remercie pour votre soutien sans failles!
Voici encore les résultats dans le détail:
classement_caprices_festival_1.JPG
classement_caprices_festival_2.JPG
classement_caprices_festival_3.JPG
classement_caprices_festival_4.JPG
Sinon l'aventure musicale continue avec la participation au fameux tremplin Eurockéennes 07! Là vous connaissez les conditions et nous vous remercions pour votre soutien!
REEL WEB
Let's go back to the Caprices New Talent Tour as we have now the results and they are final:
For the band 1571 votes came in which is a true great result finishing 6th overall and 2nd for the Hacienda Sonic in Sierre.
Thank you for your devotion by voting for the band.
Sadly it is not enough to be qualified for the second round but still all at REEL thank you for everything!
Here the results in details:
classement_caprices_festival_1.2.JPG
classement_caprices_festival_2.2.JPG
classement_caprices_festival_3.2.JPG
classement_caprices_festival_4.2.JPG
Still the musical adventure goes on with the band's participation to the tremplin eurockéennes 07. For this the conditions are known and we count on you once more!
REEL WEB