01.02.2007
MuzikVoice.com writes about REEL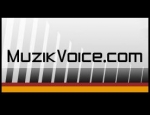 Quel plaisir de découvrir que le site Muzikvoice, plateforme web pour REEL dédiée au marché UK, prend le temps d'écouter la musique et surtout d'écrire une critique pertinente et constructive.
En effet voici l'article qui nous est destiné: muzikvoice_review.JPG
Bien sûr et vous le savez depuis le début, REEL est très ouvert aux critiques et prend en compte tout ce qui est dit. Le groupe croit totalement en sa musique, en ses chansons, en ses choix musicaux. La direction est prise même si la route pour Babylone est encore longue. Le groupe joue une musique qui n'est pas toujours facile d'accès mais tel est le choix. Le groupe est convaincu que son public est là, présent, prêt à écouter, entendre et vivre la musique de la même façon que tout le monde au sein du groupe. Avec le temps et bien sûr une exposition média qui doit encore grandir et se développer, la musique de REEL pourra s'imposer.
REEL WEB
What a joy it is to see that the website Muzikvoice, a web based platform dedicated to the UK market, takes the time to listen to the music and decides to write about it. A true critic in which we as a band can work on.
So here it is the article written about us: muzikvoice_review.2.JPG
Of course and as you know it since the beginning REEL has and always will be open to critics no matter what. The band believes totally in its music, songs, lyrics and musical choices. The direction is taken even if it is still a long one on the roads to Babylon. The band plays a music which might not be so easy listening at first hand but that's the choice taken. The band is more than certain that the fans are out there impatient, ready to listen to the music and walk along the musical adventure. In due time and with enough media coverage we all hope it will grow and grow so that at the end REEL's music will mark rock history!
REEL WEB