01.10.2006
Interview avec BENE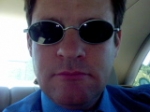 Bonjour à toutes et à tous,
Nous avons le plaisir de vous présenter une des premières interviews réalisée de BENE grâce à la chaine de télévision Canal Alpha. Voici donc l'interview et profitez d'entendre la voix de l'artiste pour la toute première fois:
Hello to you all,
We have the pleasure to present one of the first interviews given by BENE thanks to the TV channel Canal Alpha. So here it is all for you to enjoy! Have fun! You will be able to hear BENE's voice for the 1st time!
REEL WEB