01.09.2006
myspace.com & bandspace.com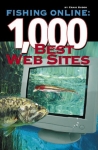 Bonjour à toutes et à tous,
Ceci est pour le moment une information à tout le monde. Nous sommes en train de finaliser notre présence sur les sites de myspace.com et bandspace.com! En effet pour le groupe cela représentera de nouvelles fenêtres d'opportunités pour être encore plus connu.
Dès la mise en ligne des sites nous vous informerons en vous donnant le lien direct. Le but est surtout de vous mettre des songs à disposition car sur chaque site vous pourrez les entendre, écouter, voire télécharger gratuitement!
So stay tuned, REEL sound is coming!
REEL WEB
Hello to you all,
This is a bit as a pre-information to you. We are currently finalizing our presence on the following websites: myspace.com and bandspace.com. For the band that will represent new window of opportunity to be better and well known all around the world.
As soon as the sites are live, we will let you know about it. The main idea is to bring the songs to you where you can listen to them, download and even have them for free!
So stay tuned, REEL sound is coming!
REEL WEB