11.07.2006
Making magic!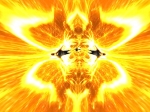 Voilà le break est terminé! Après ces quelques semaines consacrées à la plongée sous marine dans l'un des endroits les plus extraordinaires de la planète terre que sont les îles Cocos et Malpelo et un moment au service militaire au service de la nation, BENE digère encore la coupe du monde! Une défaite amère qui rappelle un peu les lendemains de soirées trop arrosées!
Mais malgré tous ces moments magiques vécus, il est temps de faire un peu de magie musicale! En effet les batteries sont remplies de Lithium power et il est grand temps d'avancer dans la réalisation de ce 2ème album! La gestation peut en paraître longue mais bon tout le groupe est concentré pour faire quelque chose de qualité qui durera dans le temps!
Révision du matériel, quelques modifications techniques que vous découvrirez sur le site ces prochains jours, acquisition de nouveau matériel, tout cela prépare la suite prochaine des sessions d'enregistrement!
Make magic, make reel music!
REEL WEB
So the break is finally over! After the last weeks spent diving in the greatest places on earth which are Coco Island and Malpelo Island. After doing some military service for the nation, BENE is still getting over the world cup!
But those true great moments were just worth it every second of it! Now it is time to make some music magic! Lithium power is at hand and all feel very charged up! It is time to go forward into making the second album. You might say it takes long but the band really wants to do something great and memorable!
Checking all the equipment, some technical modifications have been done which you will see pretty soon on the website, new equipment has been bought, so you can see a lot of investment to make it work, to do great musical sessions!
make magic, make reel music!
REEL WEB