18.04.2006
ROCK star!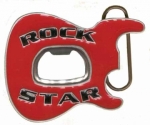 Petit mot en ce jour de reprise des activités après un week end pasqual fort chargé! En effet en coulisses pas mal de choses se passent. Surtout au niveau de l'écriture de musique et de paroles. Quelques idées neuves qui serviront dans le futur. Source d'inspiration quand tu nous tiens!
Beaucoup de travail en ce moment. En fait tout vient au même moment. Comme vous le savez le groupe enregistre les bases du prochain album et bien sûr cela découle sur de nouvelles idées de musique et texte. Il faut savoir faire le tri et garder que le meilleur. En tout cas BENE et les boys y sont tous dévoués à cette noble tâche!
REEL WEB
Small note for today as business starts again after the easter holidays. Indeed backstage many things are growing! Especially in the writing area: lyrics and music. Inspiration is such a good thing!
A lot of work is taking place right now. Also all comes at once! As you know the band is currently recording songs for the new album and new ideas come at the same time. Very difficul to keep the mind focused on the essential. And keep only the very best ideas for the future. What is sure is that BENE and the boys are fully aware of that situation!
REEL WEB