30.03.2006
Madeinmusic.com devient Europamp3.org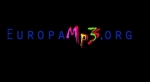 Quelques changements dans le domaine de la musique et de la distribution des artistes indépendants: En effet la société madeinmusic.om change de nom et devient Europamp3.org!
Pour REEL pas de changements puisque nous restons disponibles à la vente grâce à ce site qui est une vraie chance pour les artistes indépendants!
REEL
Some changes in the music world and distribution of independent artists: Indeed the company known under the name of madeinmusic.com becomes Europamp3.org!
For REEL no changes as we keep our account allowing us to be sold on the site which is a true great site for all independent artists available!
REEL