27.03.2006
Talk 'bout Da Music!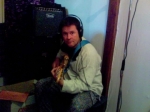 Cela fut un week end plein de musique au sein du studio Colors où notre groupe enregistre en ce moment. Pas moins de 4 nouvelles chansons furent mises en boite. Runways, Empty Promises, World et Like Yesterday rejoignent ainsi les autres chansons déjà enregistrées ces dernières semaines. Le nouvel album prend doucement forme mais il y a encore beaucoup de travail devant tout le monde! Une long processus nous attend mais le résultat sera là nous en sommes déjà convaincus!
Voici encore quelques photos de ces sessions d'enregistrement: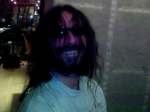 PAT: Le look Stevie Wonder destroy!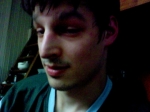 JUL: J'en peux plus de taper du rock!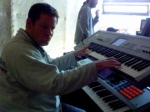 BENE: Il jouait du piano ...assis!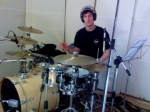 JUL: I wanna play some Drums!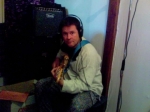 BENE: Rock my guitar!
Another great week end at Colors studio where the band continued to work on some new songs, to record them for the new album. 4 Additional songs were recorded. Runways, Empty Promises, World and Like Yesterday add up to the songs already recorded. teh new album starts to take shape slowly but surely! But still a lot of work ahead of us before being able to present it! A long process but we already know that it will be a blasting album!
Above some pictures from this week recording session!
REEL MANAGEMENT