17.12.2005
C'est Officiel! It's Official!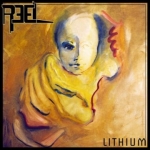 C'est Officiel!
L'album "Lithium" sera officiellement disponible dès le 19.12.2005! Nous travaillons sans relâche à la distribution! Merci de votre présence au quotidien! Vous êtes les meilleur(e)s!
REEL BAND
It's Official!
The album "Lithium" will be released officially on the 19th of december 2005! We are working hard on the distribution of the album! We already thank you for being with us from the start! You are all the best!
REEL BAND