16.12.2005
REEL musicstore SHOP online!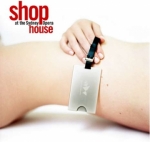 Bonsoir à toutes et à tous,
Nous avons le plaisir de vous communiquer que le SHOP online qui portera le nom de REEL musicstore sera ouvert et disponible d'ici quelques semaines. En effet nous faisons confiance à la société ALPESITE de développer notre propre panier de commande vous permettant tous de commander dans un futur super proche l'album "Lithium" en mode CD et/ou mode digital download ainsi que les chansons en mode digital download. Une solution simple et efficace qui pour nous est une solution idéale pour vous apporter notre musique de manière pratique! Pas besoin de chercher un magasin proche de chez vous, le magasin est ici pour vous uniquement!
Nous travaillons encore sur toutes les conditions générales de ventes, banques, modes de livraisons, tarifications etc ... Cela prend un peu de temps mais cela est tout tout tout proche!
Dès que le shop est officiellement ouvert, nous vous le communiquerons bien entenu ici en WORLD NEWS!
Hello to you all,
We have the pleasure to annouce you that our SHOP online which will have the name REEL musicstore will be available soon within the next weeks. We trust the company ALPESITE to develop our own basket allowing you to order he album "Lithium" in the near future. The album will be available on CD to be delivered but also in full digital download mode. Also we will give the possibility to download in digital mode each song of the album. A very good and simple solution for us bringing the album as near as possible to you! no need to search for a shop near you house whereever you live, it is here for you, only for you!
We are still working on details such as sales rules, banks, shipping and pricing ... Need some time but we are very very near the opening!
As soon as the shop goes live, you will be informed here on WORLD NEWS!
REEL MANAGEMENT