06.12.2005
Electric ...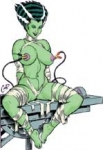 Grand moment qu'hier soir dans le fameux bocal de BENE!
En effet, l'ampli affichait puissance 10 et tous les effets qui font le REEL sound étaient branchées. Grand séance de guitare pour BENE qui profita de passer en revue toutes les chansons de l'album "Lithium" mais aussi de travailler de nouvelles compositions ainsi que des parties rythmiques etc ... De nouveaux horizons musicaux furent visités.
Ambiance de LIVE pur avec des sons de guitares saturées au max! Un vrai moment de bonheur! Et le plus important des idées qui fusent, qui arrivent et qui naissent sur le manche de la guitare! Que dire de plus qu'un grand moment de bonheur! BENE affectionne ces moments de gratte intense où seule compte le mur du son! the fameux "wall of sound" qui explose et déchire l'atmosphère en notes endiablées!
Que dire de plus? Des titres? mhmm .... "Dominion" , "Walk the Fire" , "Turning Circles" , "Roads to Babylon" , "Here I wait" , "We wear the mask" , "One Way" etc .... Juste pour vous donner un avant goût de la suite de la REEL music!
A great moment happened yesterday in BENE's pit!
Indeed the amplifier was pushed to the limit and all effects were used in order to have the REEL sound. A great guitar session during which BENE allowed himself to play all songs of "Lithium" but also work on some new material.... New musicals horizons were reached.
It was an aboslute LIVE feel with great guitar playing and the sound to the max! Just a pure moment of joy! New ideas appear and come out of the guitar ... just amazing stuff!
Well BENE loves those moments where he is all alone with his guitar allowing himself to explode the famous wall of sound tearing apart the atmosphere electrifying every note with his REEL sound!
What more can be said? Some titles? ... Well well ... "Dominion" , "Walk the Fire" , "Turning Circles" , "Roads to Babylon" , "Here I wait" , "We wear the mask" , "One Way" ... etc ... This is just a teaser taster of what REEL music will bring you in the nearest future!
ROCK ON
REEL