16.11.2005
FCMA: REEL is now a member!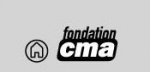 Un autre grand moment dans la vie du groupe: REEL est membre de la FCMA! La FCMA est une fondation basée en Suisse romande qui soutient la chanson et les artistes suisses romands engagés dans la musique. Le point fort de cette fondation est sa très grande connaissance du monde de la musique mais surtout apporte aux artistes naissants une base informatique et web solide permettant de développer la promotion. Un atout non négligeable surtout au vu de la concurrence existante entre tous les artistes qui cherchent à se faire connaitre. Pour le groupe une excellente fenêtre!
Another big moment in the REEL life! The band is now member of the FCMA! This foundation based in the french swiss part has mainly as target to help young and new artists in the msuic world by offering them a web platform allowing bands and artists to leave information, messages etc ... to develop their promotion! A great asset as the competition between artists is stronger than ever! For the band a new window of opportunity!
REEL WEB