12.10.2005
Taurus Studios: Put some Bull in your music!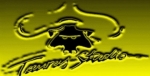 Hier BENE était de visite au taurus Studio basé à Genève pour revoir un vrai "brother in music" en la personne de Claude Lander. Une sacrée discussion fut engagée sur tous les fronts. Vive la musique en suisse! On ne peut pas dire qu'il y a un encouragement certain à la création! Mais le résultat est là ... des groupes comme REEL existent et la production indépendante est vivante, présente et efficace. En tout cas un sacré moment! Le studio toujours aussi beau ... véritable caverne sombre où la méditation musicale est possible et l'explosion sonore est totale! Faites une petite visite du site du studio, vous verrez quelques surprises de taille!
Merci pour le café Claude ... Il est d'une classe mondiale!
Yesterday BENE went for a visit at the Taurus Studio based in Geneva to see an old brother in music by the name of Claude Lander. The discussion was great as the coffee and a very long talk took place about the music scene here in Switzerland. Such a true sadness that no support is available for bands. At the end that is why the independent production are developping strongly with great stuff in that market and REEL belongs to that trend! The studio is as black as ever ... great place to meditate music and make some great sound exploration! check the web site ... It is just great with some amazing surprises!
Thanks Claude for the coffee ... one of the world's finest!
REEL WEB