06.03.2006
"Heat of the Action" as 1st single!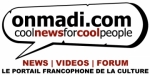 Bonjour à toutes et à tous,
Nous avons l'immense joie de vous communiquer que le tout premier single de l'album LITHIUM est enfin connu et est "Heat of the Action". Le single fut choisi à l'unanimité au sein du groupe car toute le monde pense qu'elle représente bien ce que le groupe est et peut faire sur scène!
Grâce à notre partenaire media Onmadi.com vous pouvez non seulement écouter la chanson mais aussi la télécharger gratuitement! En effet le single est mis à votre disposition gratuitement sur onmadi.com
Donc n'hésitez pas à venir l'écouter et découvrir le groupe REEL! Nous vous remercions de votre soutien au quotidien!
REEL
Hello to you all!
We are very proud to announce you the very first single of the album LITHIUM which will be "Heat of the Action". The song has been chosen by all band members as they feel it represents at best what the band is all about live!
Thanks to our media partner onmadi.com you can not only listen to it but also download it free of charge! Yes That is true, the single is free on onmadi.com
So do not hesitate to listen to it and discover the band! Thank you for your daily support!
REEL