« 2006-01 | Page d'accueil | 2006-03 »

21.02.2006
Happy Birthday JAY!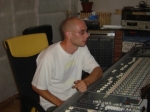 Happy Birthday JAY!
Tout le monde à REEL management souhaite un excellente anniversaire
à son bassiste chéri et roi de la table de mixage! Happy B'day man! Enjoy!
Everybody at REEL management wishes a very happy birthday
to our dear bass player and king of the mixing table! Happy B'day man! Enjoy!
REEL MANAGEMENT
20.02.2006
Blizzard Records welcomes REEL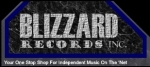 Un nouveau partenaire rejoint le réseau de distribution de l'album LITHIUM: Blizzard Records!
Grâce à cette nouvelle équipe, cela est pour REEL un nouveau point de vente mais aussi la possibilité de se faire connaitre au sein d'une nouvelle communauté de musiciens!
REEL
A new partner in the distribution network of the album LITHIUM: Blizzard Records!
Thanks to this new team it is for REEL a new point of sales but also a great opportunity to be known within a new musician community!
REEL
17.02.2006
AmazingCds sells REEL & Lithium

Bonjour à toutes et à tous!
Le site AmazingCds.com a choisi de soutenir REEL dans la distribution de son album Lithium. Cela est chose faite! Grâce à AmazingCds.com le réseau de distribution est en constant développement et permet à REEL et l'album de se faire connaitre encore plus à tous les usagers de ces sites!
REEL
Hello to you all!
The website AmazingCds.com has decided to support REEL by distributing the album Lithium. It is done! Thanks to AmazingCds.com the distribution network grows by an additional partner and allows REEL and the album to be known by even more users of the different sites!
REEL
14.02.2006
REEL back in the studio!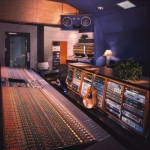 Bonjour à toutes et à tous,
Voici une information de la plus haute importance! En effet REEL profitera de ce début d'année 2006 pour retourner prochainement en studio pour enregistrer un nouvel album. le moment est propice pour réaliser cela puisque tant au niveau communication, promotion etc ... tout est en train de se mettre en place et cela donne du temps pour le groupe d'enregistrer les bases des nouvelles compositions. Ce que nous pouvons vous dire est qu'au moins une bonne vingtaine de compositions seront enregistrées et seront de véritables bombes sonores aussi différentes les unes que les autres ce qui est clairement le trademark de REEL!
Nous vous tiendrons bien sûr au courant du développement de ce nouvel album au fur et à mesure de son évolution!
REEL WEB
Hello to you all!
Well today we have a very important message for you all! Indeed REEL will go back in teh studio very soon in order to record a true great new album. As the year 2006 started very well and many things are starting to take off especially promotion and communication about the band, it leaves some time to do so and not to be caught up by all the media it is a perfect time to do so! It allow the band to record the basic tracks to the new songs! what we can say is that at least 20 new songs will be recorded and they are just bombastic! All being very different from each other will confirm the true meaning of what REEL msuic is as a true trademark!
Of course we will keep you informed all along the way about the new album!
REEL WEB
11.02.2006
Bathtub Music sells Lithium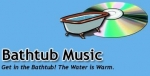 Bonsoir à toutes et à tous,
En effet au moment où nous écrivons ces quelques lignes, un autre jour dans la REEL music se termine. Ce fut une très grosse semaine en coulisses pour le groupe: Les premiers articles sortent sur le groupe et l'album, les premières manifestations apparaissent, divers nouveaux points de vente sont en négociation et donc pas mal de choses sont encore à venir!
Nous avons aussi profité de laisser passer un peu de temps permettant à vous toutes et tous lire les articles à fond et bien sûr de vous imprégner au maximum de toutes les notes écrites depuis le début de cette aventure!
Aujourd'hui nous avons le plaisir de vous annoncer que Bathtub Music est un nouveau partenaire de distribution de l'album Lihtium. Pour nous encore un succès car ce que nvous ne savez pas est qu'il faut chaque fois convaincre ces partenaires que le groupe est bien, que la musique est nickel et que l'album est une bombe! Donc que d'énergie est nécessaire pour convaincre mais nous somme sur le bon chemin et nous avons bien sûr votre soutien au quotidien. Cela vaut tout l'or du monde!
Donc pour nous bienvenue à Bathtub Music dans le rang de nos distributeurs!
REEL
Hello to you all!
Well as we are writing those few lines for you another day has fallen into the night for the REEL music. It has been a very great week with a lot of things happening for the band: reviews, news etc ... and also to develop news point of salesso still so many things to come!
Today we wish the welcome of Bathtub Music as a new partner for the sale & distribution of the album Lithium. For us another true success! Why? Well it takes time to discuss with those point of sales and try to convince them about the band and the music so when one says ok we will distribute you, it brings great joy! Because convincing takes time and many great efforts each one achieved is a success for us, bringing us even closer to waht we wish to achieve! It is worth all the money in the world! The strongest support is yours, day after day! Thank you!
So welcome to Bathtub Music as part of our distributors!
REEL