14.02.2006
REEL back in the studio!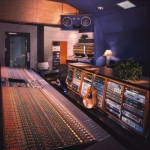 Bonjour à toutes et à tous,
Voici une information de la plus haute importance! En effet REEL profitera de ce début d'année 2006 pour retourner prochainement en studio pour enregistrer un nouvel album. le moment est propice pour réaliser cela puisque tant au niveau communication, promotion etc ... tout est en train de se mettre en place et cela donne du temps pour le groupe d'enregistrer les bases des nouvelles compositions. Ce que nous pouvons vous dire est qu'au moins une bonne vingtaine de compositions seront enregistrées et seront de véritables bombes sonores aussi différentes les unes que les autres ce qui est clairement le trademark de REEL!
Nous vous tiendrons bien sûr au courant du développement de ce nouvel album au fur et à mesure de son évolution!
REEL WEB
Hello to you all!
Well today we have a very important message for you all! Indeed REEL will go back in teh studio very soon in order to record a true great new album. As the year 2006 started very well and many things are starting to take off especially promotion and communication about the band, it leaves some time to do so and not to be caught up by all the media it is a perfect time to do so! It allow the band to record the basic tracks to the new songs! what we can say is that at least 20 new songs will be recorded and they are just bombastic! All being very different from each other will confirm the true meaning of what REEL msuic is as a true trademark!
Of course we will keep you informed all along the way about the new album!
REEL WEB