05.03.2013
listen to the single "Killing Tuesday"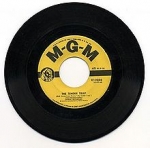 Bonjour tout le monde!
Voici le lien pour écouter la nouvelle chanson "Killing Tuesday" et le single est disponible sur tous les sites de téléchargements musicaux!
Découvrez et appréciez :-)
REEL WEB
Hello to you all!
Here is the link to listen to the song "Killing Tuesday" and the single is available on all digital downloads websites.
Listen and enjoy it :-)
REEL WEB