12.07.2011
All better ...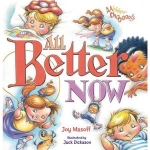 Bonjour tout le monde!
Voici les dernières news concernant JAY qui va mieux, qui est maintenant chez lui et se repose avant de pouvoir retourner au studio.
Tout est pour le mieux ce qui est bien sûr le plus important :-)
REEL WEB
Hello to you all!
So the latest news is that JAY left in the hospital, being at home and resting. Doing much better and soon to be back in the studio.
All better now which is the only thing that matters :-)
REEL WEB