05.05.2009
Bad news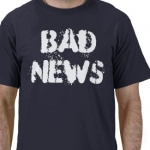 Bonjour tout le monde,
Alors une mauvaise nouvelle est que BENE est toujours pas 100% pour reprendre son instrument. En effet le petit doigt n'est toujours pas ok permettant de reprendre les sessions guitare. Cette information nous désole car cela représente un sacré contre coup au groupe et les divers projets en cours. Nous vous tenons au courant.
REEL WEB
Hello to you all,
So we have a bad news as BENE's little finger is still not ok and he is not able to play his instrument. We will keep you in the loop and inform you accordingly. This represents quite a setback to the band's plans and infos follow as soon as possible.
REEL WEB