31.03.2009
Get well BENE!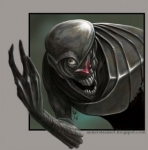 Bonjour tout le monde!
Suite à une chute, BENE s'est abimé le coude et le petit doigt de la main gauche ce qui l'empêche de jouer de la guitare pour ces prochaines semaines. Il est donc au repos forcé et nous lui souhaitons bon rétablissement!
REEL WEB
Hello to you all!
Due to a bad fall, BENE knocked his arm and little finger without breaking it but he will be unable to play for the next weeks. he has to rest and get well. We wish him the very best!
REEL WEB