18.07.2008
"Dominion" going in to press on CD!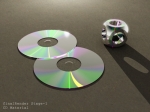 Bonjour tout le monde!
Enfin une news qui va faire plaisir à tout le monde! En effet l'album "Dominion" entre enfin en presse pour sortir sur format CD. Le financement est disponible permettant de produire une édition limitée sur support CD. Comme vous le savez tous, l'album "Dominion" est disponible au format digital sur des sites comme iTunes, cdbaby.com, virginmega.fr ou fnacmusic.com depuis un moment déjà mais le sortir sur CD est une chose importante pour le groupe permettant à tout acheteur d'avoir le bijou entre les mains!
La réalisation du CD est en cours et nous vous tiendrons au courant pour une action spéciale pour vous tous qui nous suivent tous les jours :-)
REEL rocks :-)
REEL WEB
Hello to you all!
So here we have finally a very big news for you! Indeed the album "Dominion" will soon be available in CD format! The financial part has been solved and soon the album will be available in a limited edition. As you all know the album "Dominion" has been available in digital format on websites such as iTunes, cdbaby.com, virginmega.fr and fnacmusic.com since a few months now but to be able to have it in CD format that is abig success for the band and especially to have it available for all you fans out there that follow us every day!
So the CD is in production and as soon as all is done we will keep you informed with a special offer for you all :-)
REEL rocks :-)
REEL WEB