31.12.2007
Happy 2008!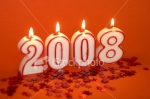 Voici un autre grand moment que le passage dans une
nouvelle année qui sera certainement riche en événements pour nous tous!
REEL vous souhaite une excellente année 2008 et n'oubliez jamais de toujours rocker à fond!
REEL WEB
So here is another great moment. Let's slide into the new year to come which will be for us all
a great one filled with many great things!
REEL Wishes to you all a happy 2008 and never forget to always keep rocking!
REEL WEB