07.10.2007
Cleaning up ...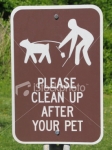 Que de changements depuis l'arrivée du nouvel album Dominion!
La course en coulisses est totale! Dans les prochaines semaines REEL WEB va procéder à un nettoyage de fond permettant de mettre à jour tous les sites partenaires pour une meilleure distribution et communication du nouvel album. Aussi le site du groupe sera revu et mis à jour. Cela va prendre un peu de temps mais tout devrait être prêt à 100% pour la sortie physique du CD début décembre 07. Merci de votre compréhension et de votre soutien au quotidien! Merci!
REEL WEB
Wow! So many changes since the arrival of the new album Dominion!
Indeed the reace behind the scenes has been great! Within the nest weeks REEL WEB will start to clean up as much as possible of partner sites to assure the best distribution and communication of the new album and its songs. ALso the band's website will be closely looked at and updated. It will take some time to do all that but all should be 100% ready by start december 07 with the physical launch of the CD. Thank you for your understanding and daily support! Thanksssssssssssssss!
REEL WEB