05.10.2007
#8 Emotions For Love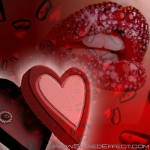 Voici la présentation d'une nouvelle chanson: Emotions For Love
Elle parle comme le titre indique d'amour sur une musique assez proche de Dire Straits des 1ers jours. Ambiance superbe avec des synthés aux sons très doux mais aussi possédant une superbe rythmique. Voici un sample et les lyrics de la chanson. Faits vous plaisir!
REEL WEB
Lyrics: EMOTIONS FOR LOVE.pdf
So here is a new song for you: Emotions For Love
The song deals about love and all it aspects. A song with a Dire Straits approach of the earlier days. Nice synths ambiance with a good rhythm section. Here a sample and the lyrics! Enjoy It!
REEL WEB