02.10.2007
#6 Chorus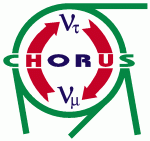 En avant avec la musique!
Aujourd'hui nous vous présentons une nouvelle chanson: "Chorus"
Certainement la chanson qui correspond le plus à ce que REEL sait faire de mieux. Une chanson avec des ambiances multiples, avec des rythmes changeants, des couleurs de sons différents. Un vrai challenge que ce morceau qui parle de rêbes, de cauchemars, de moments que nous avons tous vécus en nous réveillant la nuit et en se rendant compte que les ombres ont pris des formes difformes! Un sample et les paroles! Profitez!
REEL WEB
"Chorus":


Lyrics: CHORUS.pdf
So let's go on with the music!
Today we want to present to you a new song: "Chorus"
This song is what REEL does best and what suits the band best also. A song with different moods, ambiances, rhythms and slow and fast parts are integrated to create soemthing truely unique. A real challenge that song is. It talks about dreams, nightmares, abouth efeeling you get when yo wake up at night and that the shapes have taken hideous forms. So here is a sample and the lyrics! Enjoy it!
REEL WEB